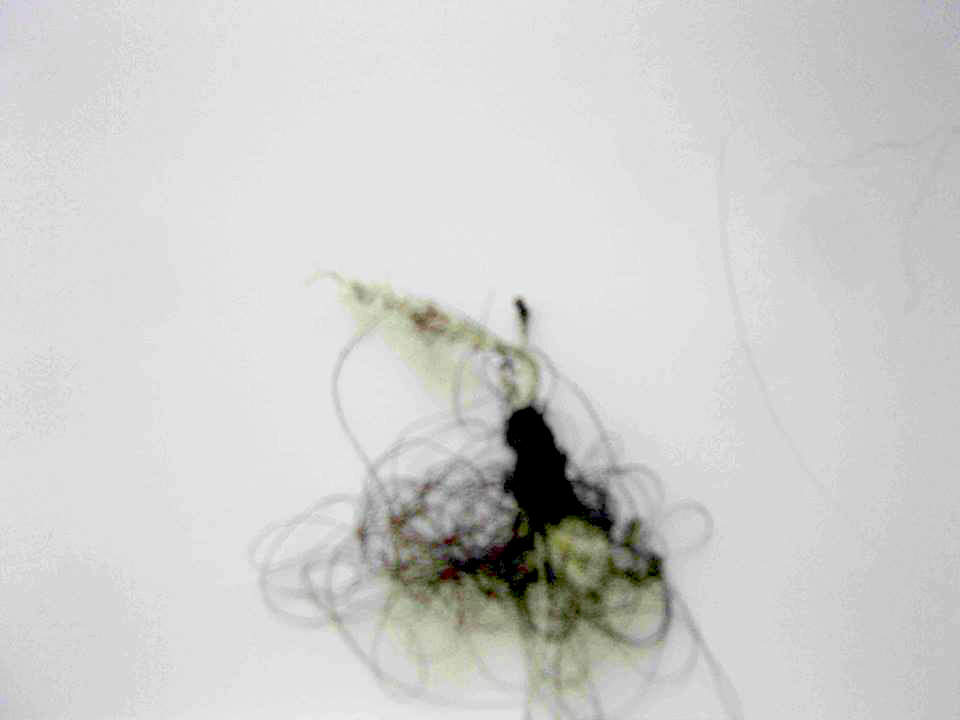 The Instrument
makes performances orbiting around the collaborative work of Maya M. Carroll and Roy Carroll, guided by the collision of their individual fascinations. Roy and Maya have been working together since 2006, creating projects with other artists from the fields of performance, music and visual arts. The Instrument was founded in Berlin in 2011 as a focal point for the production of their pieces. Since their first creation as the instrument, their diverse activities have encompassed choreographic work and stage productions, research collaborations, lectures / discussions and workshops.
Maya Matilda Carroll
is an independent choreographer, performer, mentor and teacher, based in Berlin since 2004. In the past thirteen years Maya has created over 30 works from solo to extended group pieces. She has collaborated with artists and performers from diverse backgrounds; classical / contemporary dancers, visual artists, poets, musicians, actors, opera singers and amateurs, within different continents and cultural impacts. Maya has been making dance independently as well as being commissioned to create pieces for state theaters, independent companies and dance academies. She leads classes and workshops in Europe and abroad, extensively developing her teaching methods alongside her artistic work. Her work is anchored in the meeting point between the palpable and imagined; reality and myth, drawn from and towards the body's memory, social roots, single and collective humans and their environment.
Work presented
Berlin: - Dock11, Eden, Tacheles, Sophiensaele, Podewil, LaborGras, Plateau Gallery, ausland
Germany: - PACT Zollverein (Essen), Theater Freiburg, E-Werk Freiburg, Theater Heidelberg, Theater Vorpommern (Greifswald), Lofft (Leipzig), Projekt Theater (Dresden), Theaterhaus Stuttgart, Weltechno (Chemnitz)
Europe: - Random Collision (Groningen), C de la B Studio (Ghent), La Société des Curiosités (Paris), Cite Danse (Grenoble), Teatro Quirino (Rome), Teatro Elfo Puccini (Milan), Republic Theater (Salzburg), Project Arts Centre (Dublin), Divadlo Ponec (Prague), Kinitiras (Athens), George Apostu Cultural Center (Bacau, Romania)
internationally: Tmuna Theater (Tel- Aviv), Suzanne Dellal Centre (Tel- Aviv), Acco Theater (Acco, Israel), LSPU Hall (St. John's NFL, Canada), Teatro Waldemar Henrique (Belém, Brazil)
Dance
between 1997-2000 Maya danced in Muza dance company, Tel-Aviv, Israel. She collaborated with choreographer Lara Barsacq over five years (Tel-Aviv - Paris). Between 2000-2003 Maya danced in Batsheva Ensemble company, directed by Ohad Naharin. She also danced works choreographed by Anat Danieli, Sharon Eyal and Arkadi Zaides to name a few. In 2005 Maya joined Research Project with Sasha Waltz & Guests in Berlin. Since 2013 she collaborates with choreographer and director Julyen Hamilton. She joined his company Allen's Line in their last two pieces
Goat Ocean
and
Mud Like Gold.
.
Teaching
Maya leads classes / workshops in Berlin on a regular basis. In the last ten years Maya has been also a guest teacher at HZT University in Berlin, Staatstheater Kassel (Johannes Wieland), Theater Greifswald (Jan Pusch), Impulstanz Vienna, Fabrik Potsdam, CCNR Rillieux (Cie Yuval Pick), Le Pacifique / CDC (Grenoble) and SEAD Academy (Salzburg) to name a few. Roy and Maya also conduct workshops together, where they involve their collaborative experience within a process of group learning and dancing with live sound / music. The Instrument teaching is a physical practice / experience through the articulation of movement in time, space and the imagination. The classes engage with composition in real time, encouraging flow and bodily wisdom as a pathway to dance making and performance. Involving improvisation techniques as well as personal experiences we work with presence, choice, vision and the interplay between movement and image. Engaging these elements in the process of improvising, the work takes its fascination in relationships between people, environments, narratives and memories.
Roy Carroll
is a musician and composer, based in Berlin. His work encompasses improvisation, composition, music / choreographic collaboration and practical / experimental research, with porous borders in between. He works primarily with electro-acoustic media; -diverse objects and materials interacting through amplification and signal processing to create multi-layered forms, orbiting around the kinetic nature of the transformation of electrical audio signals into disturbed air.
Roy has collaborated extensively with Maya M Carroll in the creation of some 22 projects. His work with The Instrument extends his electro-acoustic/kinetic aesthetic to encompass movement and physicality and the possibilities of the stage and theatre.
top image: Sarah Marguier