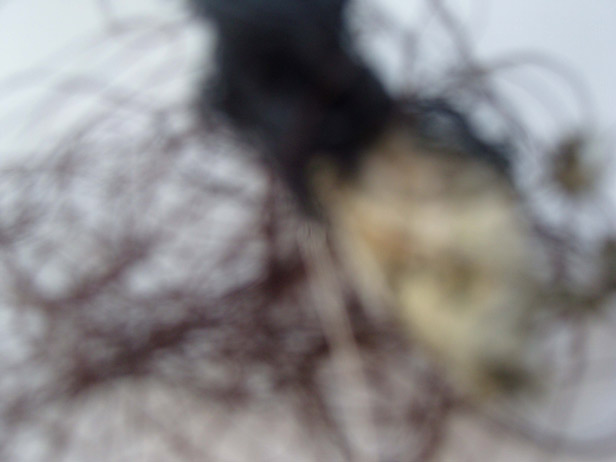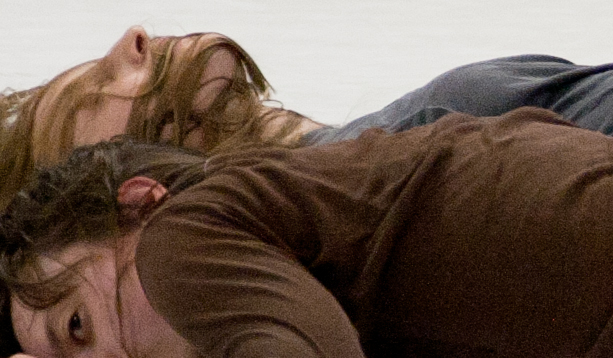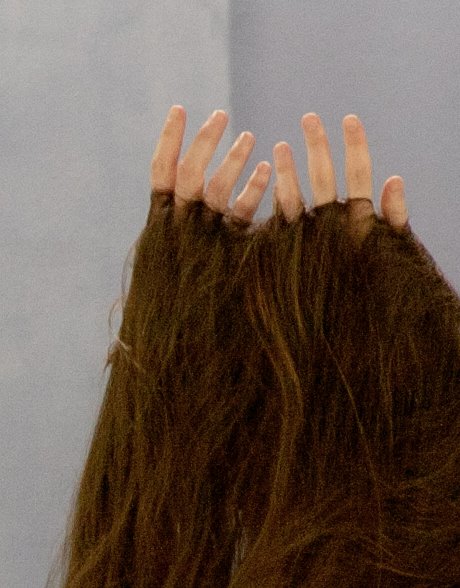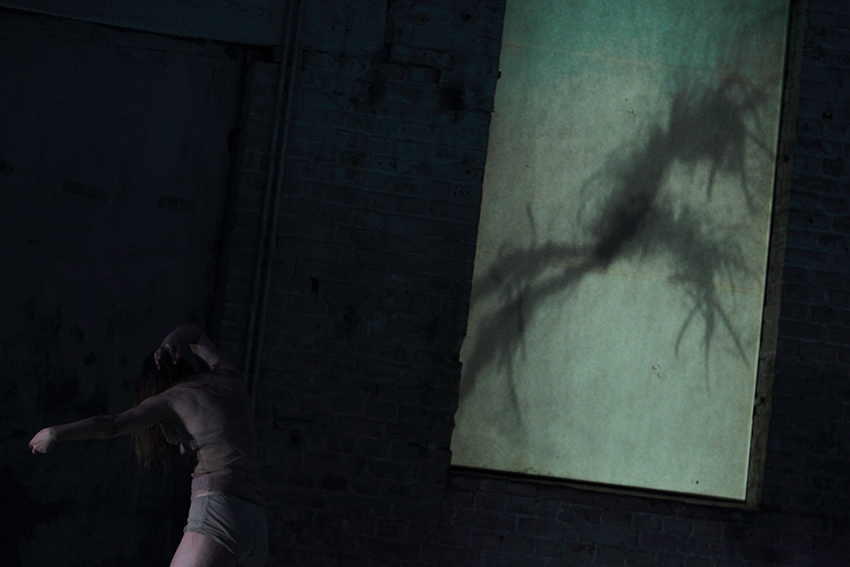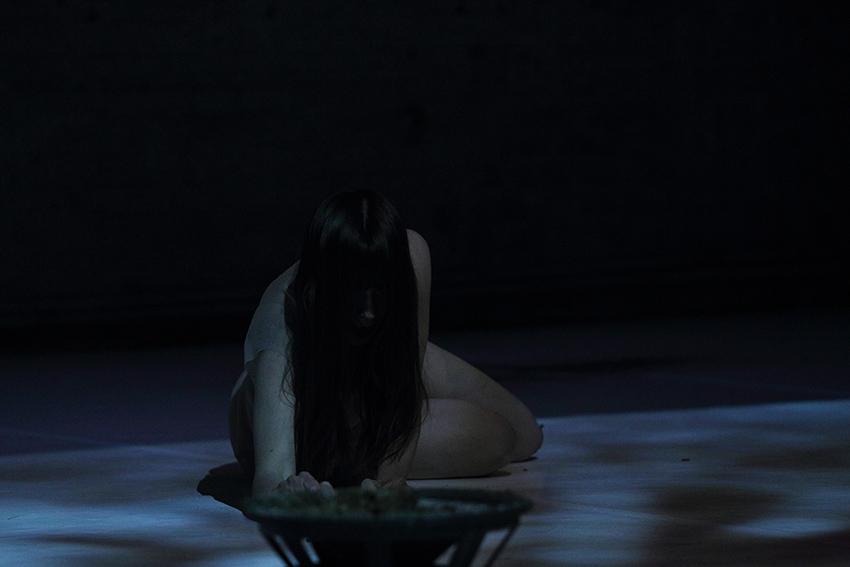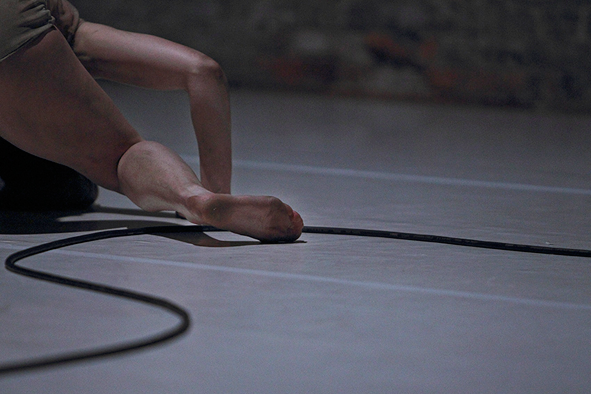 Magic Valley (2011)
Views of an imaginary civilization, two figures in a journey of attachment and survival against the backdrop of a world destroyed. Chronological gestures create an 'instrument' through which develops a language of unique, magical quality; revealing an inner world of dreams. While 'the instrument' transforms from a tool of creation into an instrument of destruction, the journey to Magic Valley draws upon primal coexistence, violence, the birth of culture and the gift of imagination. Movement, sound and video installation illustrate the power of images, the delicate balance between desire and danger and the interplay in our circle of life and death.
duration: 55 mins
choreography: Maya M. Carroll
music and sound installation: Roy Carroll
dance and performance: Maya M. Carroll, Sandra Lolax, Roy Carroll
costumes and stage: Sarah Marguier
co-production of LOFFT Leipzig and The Instrument
funded and supported by KdfS, NPN International Geust Performance Network, Goethe Institute Tel-Aviv, LaborGras Studio, ArtBlau Braunschweig
premiered at LOFFT Leipzig, August 25, 2011
further Performances: Dock11 Berlin (2011, 2012), Cite Danse, Grenoble (2012), ArtBlau Braunschweig (2013), Tanzwoche Dresden (2013), Festival of New Dance, St. John's NFL, Canada (2013), Tmuna Festival, Tel-Aviv (2014), Acco Theater, Acco (2014)
from the press:
"...The more the questions of why and where from vanish, the more we are gripped by the concentration of the two creatures, who are very slowly finding one another....Sometimes I watch with my eyes half-closed, the scene blurring into the image of an infinitely vast solitude. And the ear also sees, Roy Carroll's sound shares in the painting of this suspended state of an enticingly beautiful apocalyptic mood....Sometimes the questions that arise from such associative image-driven dance theatre can be distractive and make you nervous. Here, the opposite happens. The two dancers are highly focused. At the root of their work might be a totally different story, but they have one. I sense that. It gives their mysteries such realness. The power of the protagonists' physical communication is so strong that I get involved, without force, without a pointing finger, without action. Theatre in my head, dance in my pulse, I am taken along to the icy heights and into the depth of the magic valley. I am not alone. Maya M. Carroll, Sandra Lolax, Roy Carroll and Sarah Marguier, who designed the set and costumes, are certainly with me."
- Boris Michael Gruhl, Tanznetz.de (translation from German)
"...The place where dancers become creatures can only be one filled with magic....From the interplay of stage design, music and dance arise conflicting atmospheres that feel delicate and gentle, at once holding unsettling and powerful moments...Worth mentioning is the exceptional stage design by Sarah Marguier. It is what lends vibrancy to the conceived space...the musical background by Roy Carroll, presents his much renowned electronic sound sequences and wraps the events in energies that span from minimalistically dark to suspenseful....Through the impressive richness of the movement repertoire it becomes apparent that this is virtuosic dance...a fantastical creation...Irrational scenes that are as hard to classify as elements of a dream, and pay just as little heed to a dramaturgy. Perhaps the threshold of imagination is something that doesn't need much convincing."
- Alexandra Henning, Leipzig -Almanach.de (translation from German)  
"...A brave performance of an unflinching look at who we are, what we do...These two forms are enclosed by a soundscape that is as desolate as their surroundings, joined by the presence of an other, a third...Skims of earth bruise the corners of the stage; cloud-like dimmings float across; and the sounds of animals and winds and shifting sand mix with the all-too-human sounds of breathing and scratching and rubbing. Indefinable whooshes and eruptions of sonic violence startle and provoke...For all of them, for all of us, symbols have become real..."
- Mack Furlong, Festival of New Dance blog, St. John's NFL 2013
photos: Maeshelle West-Davies, Miguel Lopez