Instrumental Bodies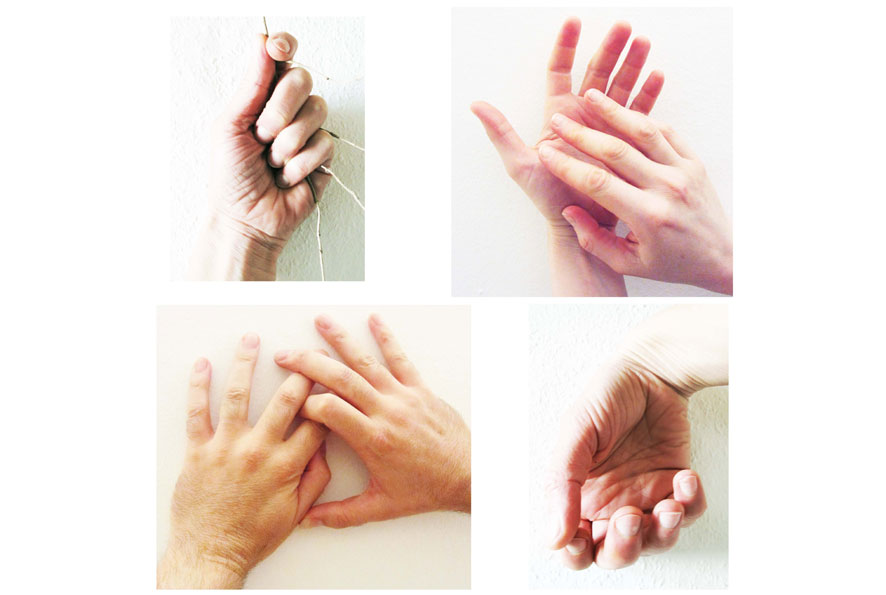 An exploration of touch in its myriad meanings, through the spectrum of vibration, rhythm and resonance. Each body is approached to as a chamber of frequencies, energy and weight - through which every move and gesture is played / danced. The audience is part of an interactive score with three dancers, over a duration of 70 minutes. Individual audience members are invited to step into the score by laying down on the floor (standing is also an option). The performers approach each person and during a ten minute period, create a rhythmic-kinesthetic connection, while the receiving body is relaxed and receptive.
Instruments are imagined throughout the work, and touch becomes the listening ear to tempo and dynamic, offering its receiver an internal performance, while being part of the larger event performed in the room. The score is built with layers; direct contact to another body, and then the emerging dance that remains after the receiver leaves. Connecting between a choreographic-musical language and listening to others, the piece is directed from the empathetic curiosity of touch. A composition of anatomy, timing and configuration is the ongoing voyage of this work.
Instrumental Bodies is part of a research platform which launched its festival under the title POST at Dock11 Berlin, between the 4th-15th of November 2015. The topics revolve around pedagogical, historical and philosophic discussions related to Ausdruckstanz. Observed through current needs and fascinations, this event gives stage to different artists and their interpretation of free-thinking side-by-side to structural thinking in art, performance and life.
idea and direction:
Maya M. Carroll
with and by:
Brit Rodemund, Martina Gambardella
a production of Dock11 Eden*****
premiered at Dock11 studios, November 11, 2015